THE NEW PARKWAY THEATER is a community-centered cinema and pub located in Oakland's Uptown district. Sit back and relax in our cozy couches while watching our new releases, cult classics, and fabulous special programming. Plus, enjoy yummy food and local beer and wine in our café or even delivered right to your theater seat all at affordable prices! Here's what's playing in your second living room (your air-conditioned living room, that is):
---
Showtimes for Today, Friday, November 27, 2015
IMDB
After young Riley is uprooted from her Midwest life and moved to San Francisco, her emotions - Joy, Fear, Anger, Disgust and Sadness - conflict on how best to navigate a new city, house, and school.
IMDB
Famed social psychologist Stanley Milgram, in 1961 conducted a series of radical behavior experiments that tested ordinary humans willingness to obey authority.
THE BLACK PANTHERS: VANGUARD OF THE REVOLUTION, a FREE show with shorts and post-film panel discussion (2015)
IMDB
This documentary tells the rise and fall of the Black Panther Party, one of the 20th century's most alluring and controversial organizations that captivated the world's attention for nearly 50 years.
IMDB
Single mom Juana can slice and dice anything with great speed and precision. After working at a fruit-vending cart for years, she decides to take a job at a local Japanese restaurant. ...
IMDB
After five-year-old Jack and his mother escape from the enclosed surroundings that Jack has known his entire life, the boy makes a thrilling discovery: the outside world.
IMPERIAL DREAMS, a FREE show with shorts and a post-film Q&A (2014)
IMDB
A 21-year-old reformed gangster's devotion to his family and his future is put to the test when he is released from prison and returns to his old stomping grounds in Watts, Los Angeles.
IMDB
An idealistic FBI agent is enlisted by an elected government task force to aid in the escalating war against drugs at the border area between the U.S. and Mexico.
IMDB
Having thought that monogamy was never possible, a commitment-phobic career woman may have to face her fears when she meets a good guy.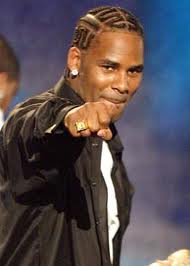 Admission Price:
$8
Purchase Tickets Online
In Trapped in the Closet, R. Kelly's classic hip-hopera, Kels takes on the role of Sylvester, who has a simple one-night stand with a preacher's wife and then ends up in a web of preposterous lies and a series of outlandish plot twists ranging from used rubbers on his bed to an asthmatic midget male stripper who likes to hang out with a white chick named Bridget. Throughout all of these misadventures, the drama is played as fiercely straight as R. Kelly, and the tale is told through rhyme after rhyme after rhyme.